It has been one week since my return from Sin City, and still my suitcase is lying open on my floor, full of sundresses and bikinis.
I don't remember the last time I took a vacation that didn't make me feel like I need a vacation. I am always thankful to get away…but I also always pay the price when I get back.
On that note – I recently received some simple, wise advice from my 24 year old daughter. As I told her my woes about raising children, career and relationship issues, I mentioned my favorite and most dreaded word…balance. I said, "I just want to find balance." She immediately returned my comment with, "Do we ever really find balance, mom?" (as she calmly cleaned her toddler's meal off the floor for the umpteenth time) It was one of those moments where you think, damn I did well raising her. And at the same time you think, wait – is she raising me now? Maybe.
It is true though. Perhaps life is all about the search for balance. Maybe we'd be a little frightened if we actually found it. Like….Oh! Now what? Am I done here?
Today I heard someone say, Our home reflects where we are in life. Great. My kitchen cabinet doors are still off and the painting isn't done. A half done bedroom in the basement, which was begun months ago, awaits my daughter. There is a rather large area of my living room ceiling where the bathtub chose to leak through about 6 months ago. It's lovely and every day I fear the bathtub is just going to, Come on down!….as Bob Barker would say.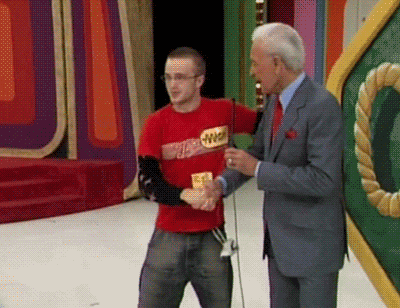 Yep – going to have to agree with that statement…..my home currently reflects where I am in life. Too much on my plate and overwhelmed. The unfinished projects can attest to that.
But that's ok. Life can't always be in the, I have so much time on my hands, think I'll patch the ceiling kind of phase. Life is messy – like the cabinets and the ceiling. It just is.
Life is also fun. This evening, as I sat down all cozy in bed to write, (for the record I wrote the first sentence of this post four days ago – to have enough time to write a complete thought is simply glorious to me), my adorable nine year old daughter came in to my room and said…"Ok mommy, I am going to try on five different shirts, do a fashion show, and you can score me." Alrighty then – fashion show it is! We ended up laughing so much! Well mostly I made her laugh as I pretended to be a commentator with a deep voice, whispering into the mic, flashing score cards which I quickly made from my grocery list….oh nice, this evening Charlotte has chosen a mint green t-shirt with popcorn on it. I think she is going to win the crowd with this one. Everyone loves popcorn. There is nothing sweeter than a little girl breaking into a giggling fit. She lightens my load and keeps me silly. I love it.
With one daughter married, one son traveling the world, two teenagers embarking on driver's ed this summer, and a 13 and 9 year old after that…I am all too aware that my time with them is fleeting. I mean it is flying by. And honestly, it is freaking me out. Sure, I will have a new freedom when the the last one leaves the nest, but I will miss it like crazy! I LOVE this job. Mainly…I LOVE these kids. You can take Vegas, adult's only cruises, whatever….I want as much Disney World, cotton candy, and giggles as I can get.