It's funny how we use the "ending" of a year to mark our lives. The truth is, December or January, we are just living life. Each day is life and an opportunity to start something new. Really, it is all running together. I do it too. I see the finish line.  A new year begins, and I head back to the starting line. Yikes – that did not go as planned. Get back there, Nicholson, and try again. We hope to finish 2020 with our arms up in the air like a champion, as we sprint quickly at the end, ripping through that ribbon at the finish line…..as opposed to the slow crawl of fatigue and dehydration we might be feeling right now.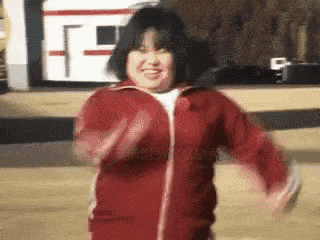 I don't know if it is my age or just one of those years, but wow, I have never learned so much about myself. I suppose it just takes the desire to really stare oneself down, and accept the honest findings. If I can take away some life lessons from 2019, that is what they would be. I learned what makes me tick, and what I am up against when it comes to little ol' me. I learned that I stand in my own way.
I always assumed I knew myself. How could I not? I'm me. I was wrong. I knew the good stuff. The stuff I put on applications when asked what my strengths are. That part is easy to know. It doesn't sting. The negatives…..the fears….those are the ones we hold close, hoping no one finds out. This past year I really started taking a good look. I started accepting who I am and teaching myself to work with it. I'm all I've got. I am embracing the "negatives" and learning to spot them and work with them rather than denying them.  I am 48 years old – they aren't going away. We spend a good chunk of our lives running from who we are. But it doesn't have to be that way. I didn't do anything exceptional in 2019, but I made a new friend – a friend in myself. I have two goals for 2020. The first is to be my own advocate. The second is to get out of my own way.
Next, I would like to write out my 10 step plan for you all to follow, and get out of your own damn way as well. But I don't have one. Sorry. I am spontaneous and a poor planner. I just write. Try to keep up and maybe we will figure this out together. Here is what I have so far….I know I am in my way. I know I don't truly stand up for myself, and I put up with too much. I know I am beginning to not care what anyone else thinks of my plans. It's a start. Sound familiar?
So how do we do it? How do we really start making choices that are best for ourselves, even though others may not like it? Baby steps I suppose. I am a people pleaser, so it has to be like super, tiny baby steps. I have to learn new phrases, like…No, and I just don't feel like it, or because I want to, when faced with nosy questions and requests for things I just don't feel like being a part of, or that interfere with my goals. I wish I just wanted to join a gym in 2020 like a normal person. Seems easier.
I recently cut my hair. I like it – it feels great. I did it for a few reasons. The smallest of the reasons being that I want to look cute. Cute is great. But there was more to it. There is more to me. People have expectations of me. We all have our persona that people expect from us. Mine was getting on my nerves. I am expected to have long, gorgeous hair, smile a lot, and be happy. I know it sounds silly. It isn't really about the hair. It is about doing what I want for myself. It's an innocent act of defiance toward what others like me to be. It's giving the world and its expectations of me, the finger. (you know – the naughty one) I know, it kind of sounds trivial, but deep down it was a huge step for me. Women may understand that more than men. We often become known for our looks and level of attractiveness. Then we grow older and wiser, and we wake up one day and it kind of pisses us off. So I got out of my way. I was afraid I wouldn't be attractive anymore, but I made myself do it. Sounds so simple, but the decision was agonizing. It was good for me. It was what I wanted. No one else requested it. It's for me. And for me it was drastic. It felt great to not care what anyone else thought. I am not here to be "looked" at. I am here to do great things. I want more of that in my life.
So here's to 2020. When I was young and wild I never thought I'd make it this far. But here I am – hopefully making the world a better place, one random thought at a time.